Posts in Category: Wellness Care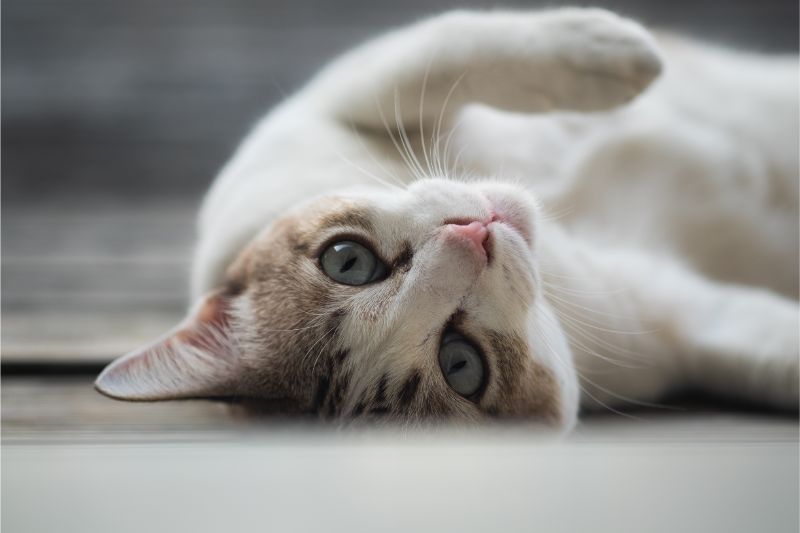 Cats have earned their reputations as low-maintenance pets. But just because they don't require daily walks or basic obedience training doesn't mean they don't benefit from routine veterinary care. Cats have evolved to mask any signs of weakness, meaning that chronic illness or injury can go undetected – and untreated  – sometimes until it's too late. However, when an owner maintains annual cat wellness exams, their feline is given a better chance for a longer, healthier life.
The Forest Through the Trees
When it comes to routine veterinary care, cats have two strikes against them. First of all, they generally detest travel, the possibility of unwanted encounters, and the prodding hands of strangers. Perhaps more worrisome is that a majority of cat owners erroneously perceive their cats are healthy when they could benefit from medical intervention.
An Ounce of Prevention
Disease prevention is the forefront of cat wellness exams. Not only do cats need vaccinations, parasite prevention, and dental care throughout their lives, regular exams are important for getting in front of developing illnesses. Sometimes health conditions are related to age, but cats can suffer from various illnesses without proactive, preventive care.
The Schedule
Young and adult cats should be seen once a year for comprehensive wellness examinations. Once they turn about 9 years old, we refer to them as senior cats, and recommend exams every six months. We also recommend senior screening blood work and a urinalysis to screen for early disease, such as kidney, liver or thyroid disease just to name a few.   Seeing them more often can help toward sustaining high quality of life, decreasing pain, and supporting age-appropriate nutrition. Adhering to this schedule may slow down the aging process and keep them in great shape.
Shifting Approach to Cat Wellness
Previously, pets were seen by veterinarians only when they got sick or injured. We are always here to treat pet emergencies at The Bluffs Pet Clinic of Red Wing, but many illnesses that bring cats in are entirely preventable. When we see them on a regular basis, we can work together to address all of a cat's unique needs – long before they get out of control.
Getting to Know You
An important aspect of cat wellness care is that our staff at the hospital are fear-free certified which hinges on building relationships with the owners. When we're able to communicate effectively, cats have the chance to get the best care possible. We are happy to address your questions and concerns, and encourage you to take notes at home about your cat's behavior patterns.
At your cat's routine exam, we'll pay close attention to the following:
Nose-to-tail physical health, with a special focus on weight management

Appearance of the coat, skin, ears, eyes, and teeth

Diagnostics, such as parasite/disease screening

Individualized vaccinations and parasite prevention medication

Nutrition

and exercise

Heart rate

Abdominal palpation
Quality of Life
We always look forward to meeting new feline patients and strive to build trust with their owners in order to deliver excellent veterinary care that all cats deserve. If you have any questions or concerns regarding cat wellness and lifelong health, please let us know.