Posts in Category: Puppies & Kittens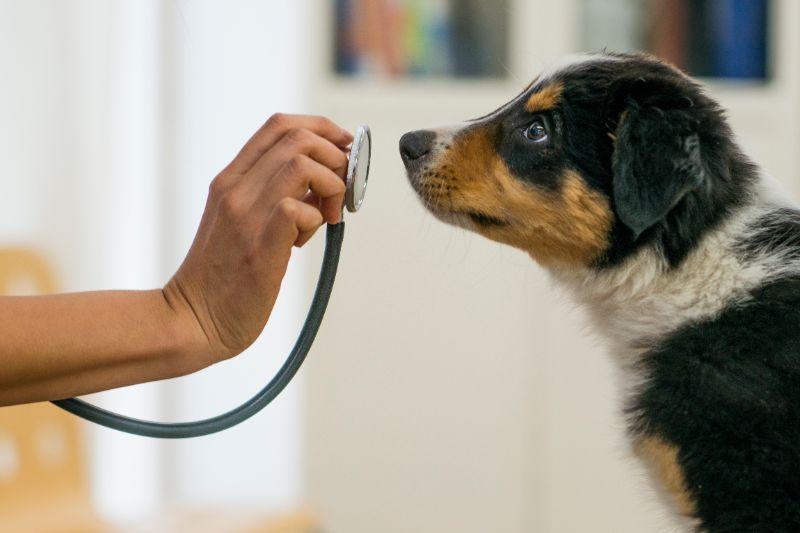 Have pictures and videos of really cute puppies and kittens been flooding your feed lately? Or have you taken it one step further over the past several weeks or months and adopted a four-legged angel of your own? Perhaps due to our increased time at home right now, or the need for a little emotional support, young pets are making a huge impact on folks of all ages. 
Kitten and puppy care is definitely rewarding, but it's not always easy or straightforward. Luckily, we've got some tips to make your journey through animal infancy as enjoyable as possible.  Continue…
Sharing your life with an animal is such a worthwhile experience, but bringing home a new pet is not without its challenges. First and foremost, pet owners must be able to responsibly provide for their new addition in every possible way. But don't worry – preparing for and meeting the needs of your new pet can be fun!
Before You Roll Out the Welcome Mat
It's common for animal lovers to convince themselves that love is all they need to care for a new pet. This is undoubtedly important, but without a commonsense approach to living quarters, sustainability, and commitment, even the most loved pet is still at risk of being surrendered. Before making any final decisions, ask yourself the following questions:
Are you allowed to have a pet where you live? If so, is a pet deposit required? Do your living quarters realistically support the needs of a potential pet (backyard space, living with other pets, access to exercise, etc.)?
Do you live with others who may have allergies or aversions to certain species or breeds?
Do you make enough money to meet the health care needs of a pet?
Are you willing to dedicate several hours each week to training and exercising your new pet?
Have you considered the needs of other animals you already own?
The Right Match
Choosing the right pet for you is a huge part of the adoption equation. It's a decision that will impact others for many years and must be one that lasts forever. We're happy to help you make this life-changing decision.
Bringing Your New Pet Home
Once all the major factors have been considered, there's a lot that must happen at home and around your property to ensure your new pet's safety, comfort, and happiness.
Pet proof your space. Take a close look at what your new pet may encounter. Cords, electrical wires, and other entrapment risks should be removed. Cleaning chemicals, certain plants, medications, and personal products must also be stored properly. Be sure to stash all food off tables and counters.
Talk with others in your home. If you live with other people, spend time with your roommates or family members (especially kids) discussing how to care for your new pet.
Get the right gear. Your new pet will require food, bowls, bedding, toys, and ID tags to wear on a new collar and leash. It's also important to consider bathroom and crate needs.
The First Vet Visit
Some pets are spayed or neutered before adoption and receive some vaccines and parasite preventives. That being said, it's vital to get a head start on your new pet's wellness as early as a few days after bringing them home. During your visit, we can discuss any potential problems, the need for training, and address the importance of microchipping.
It can take a few weeks to a few months for everyone in your home to become accustomed to your new pet. If we can help move the transition along, please contact us.
Congratulations on your new pet!
We all want to do the very best we can to provide health and happiness for our pets. They're members of the family, after all! And we're fortunate that in this day and age, we all have access to the very best in advanced medical care for our pets, from puppy or kitten-hood to adulthood and into their senior years. But this advanced care doesn't come without cost. And with average annual pet care costs topping $1800, taking great care of our pets can put a significant financial strain on many families.
That's where pet insurance comes in. Just as human health insurance is designed to offset our own health care costs, pet insurance can ease the financial burden of unexpected injury or major illness in our pets. But is it worth it? Here, The Bluffs Pet Clinic lays out the basics so that you can begin to weigh the costs and benefits for your situation.
Pet Insurance 101
Pet insurance is usually designed to help pet owners meet the costs of unplanned injury or illnesses. Some pet insurance plans also cover wellness care, such as dental cleanings, exams, and vaccinations. However, those plans are typically more expensive on a monthly basis.
Unlike human health insurance, most pet insurance companies expect you to pay for veterinary services up front and then submit bills to them for reimbursement.
Leg Work
Selecting a pet insurance company is an individual choice, and so it's important to do some preliminary research and make a selection based on your needs. Many of our team members have purchased pet insurance for their own pet companions, so if you have questions, give us a call.
When researching, consider comparing the following points:
Monthly premiums/ costs
Deductible amounts
Waiting periods
Exclusions
Lifetime limits
Payout maximums per incident
Add on costs
Pre-existing conditions
Age limits
After you've looked at these points, call your top three companies and talk to them. Customer service is key, so make sure you like the service provided and that all your questions are answered. Lastly, looking at online reviews from other consumers can be enlightening.
Peace of Mind
Perhaps the biggest benefit of pet insurance is the peace of mind it can afford you. If your pet is critically injured and needs to be hospitalized, or is diagnosed with a major illness such as cancer, pet insurance can allow you to focus on what's most important – your pet's care – instead of how you will pay for treatment.
If you have other specific questions about pet insurance, please don't hesitate to contact us.