Pet Surgery at The Bluffs Pet Clinic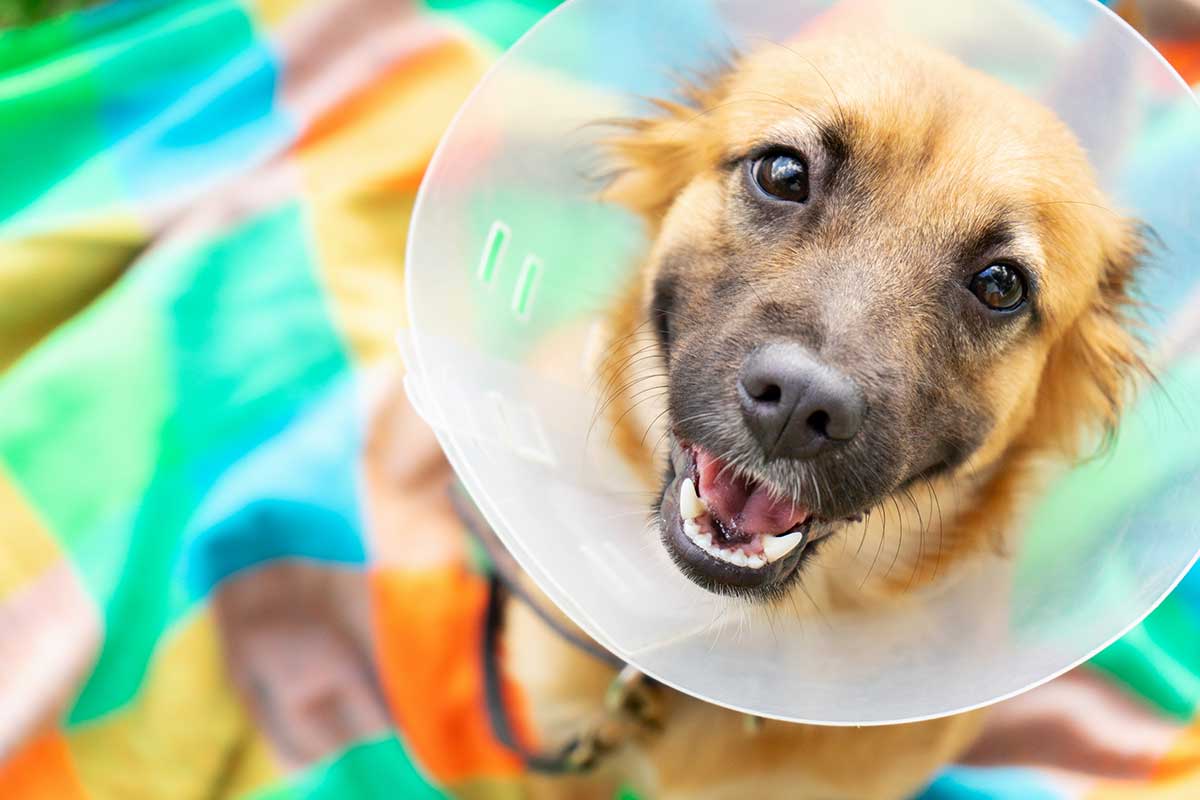 At The Bluffs Pet Clinic, our top priority is the health and well-being of your beloved pet. We offer high-quality veterinary surgical care for cats and dogs in Red Wing, MN including routine spay and neuter procedures, soft-tissue surgery, and emergency surgery for sick pets. We also have board certified surgeons available to perform more complicated surgeries and orthopedic procedures at our hospital.
The Bluffs Pet Clinic team has extensive experience in veterinary surgery. Our surgical suite is fully-equipped with the latest medical technologies and equipment, and our doctors employ modern surgical methods tailored to the individual needs of your pet. As an AAHA-Accredited facility, we follow strict anesthesia protocols to ensure the highest standard of care for your pet. Some of the most common pet surgeries we perform are:
Spay/Neuter
Laceration/wound repair
Foreign body removal
Lump/tumor removal
Bladder surgery (Cystotomy)
---
Laser Surgery
Laser surgery is an advanced surgical tool that provides a greater level of precision during veterinary surgery. The surgical laser beam seals blood vessels as it cuts, which reduces bleeding and inflammation. Laser surgery also kills bacteria at the incision site, which lowers the risk of post-operative infections and improves the chances of a quick recovery for your pet.
Your Pet's Surgery: What to Expect
At The Bluffs Pet Clinic we treat all our patients as cherished members of the family, so we understand that scheduling surgery for your pet can be a stressful experience. One of the first steps we take is to walk you through your pet's surgery so that you know what to expect. Please let us know if you have any questions or concerns about a procedure or your pet's surgical needs. Our goal is to support you throughout the process and provide a stress-free experience for you and your pet.
Anesthesia—All pets receive a complete physical exam, electrocardiogram (EKG), and pre-anesthetic bloodwork before surgery, which helps our doctors evaluate if your pet is ready for anesthesia and the surgical procedure itself. We create a multi-modal anesthetic approach for your pet according to the pre-anesthetic test results.
Rest assured that our specially-trained veterinary technicians will carefully observe your pet before, during, and after surgery. We administer IV fluids continuously during surgery and closely monitor your pet's vital signs (blood pressure, heart rate, body temperature, oxygen level, and respiratory rate) to make sure they remain safe and comfortable.
Post-Surgery—After surgery is complete, your pet will be wrapped in a warm blanket and monitored during the recovery period. Upon discharge, we provide detailed instructions for post-operative care at home as well as comprehensive pain management care. To prevent your pet from causing irritation at their incision site we will provide a buster collar, bite not collar, or pet medical shirt. We will call you within a few days to make sure your pet is recovering as expected.
To learn more about The Bluffs Pet Clinic surgical care for pets, please contact us.