The Bluffs Pet Clinic Pet Dental Care
Did you know that a majority of cats and dogs have some form of oral disease by the age of three? Your pet's dental hygiene is an important indicator of their overall health and should be checked on a regular basis. The Bluffs Pet Clinic offers advanced veterinary dentistry care, and we recommend annual dental exams for your pet depending on their age and breed.
---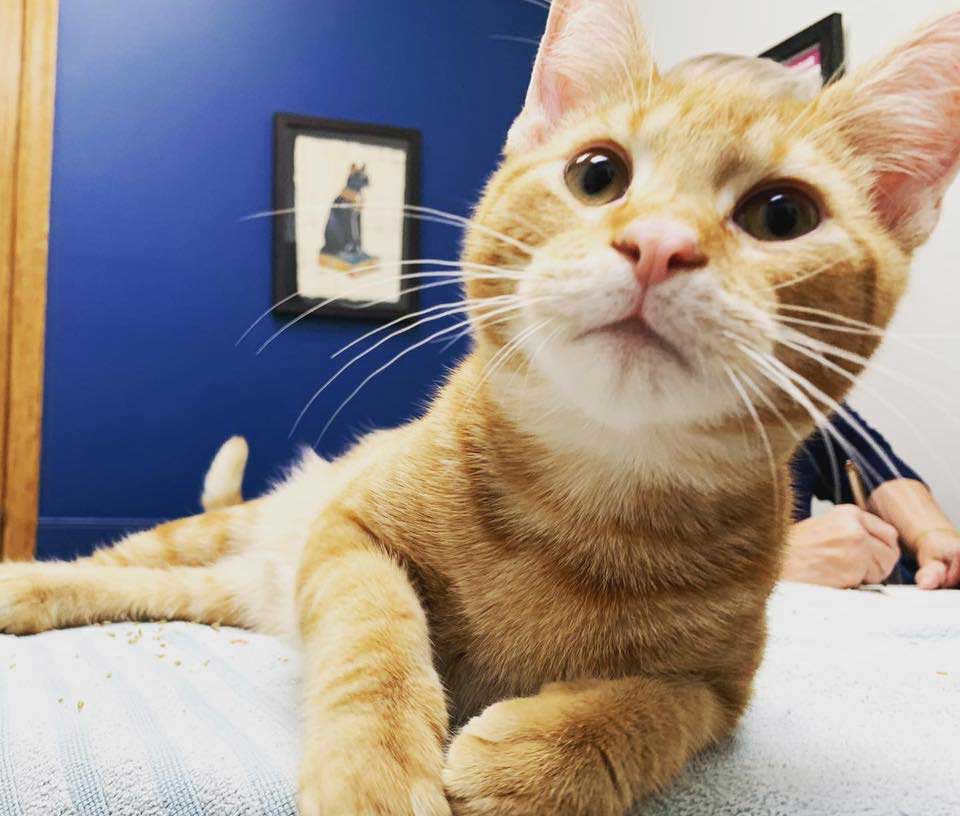 At The Bluffs Pet Clinic, we strongly believe that routine pet dental care is the best way to keep your pet's teeth clean and prevent gum disease. Animals are experts at hiding pain, which is why it's important to get a professional check-up of your pet's oral cavity to identify any hidden signs of periodontal disease. Periodontal disease is caused by a bacterial infection, and if left untreated, can lead to painful swelling and tooth loss. If your pet experiences repeated dental issues, we suggest more frequent checkups to make sure the problem is properly treated.
Signs of Poor Oral Health
Most oral infections happen below the gum line. Please call us if your pet shows any of the following symptoms:
Bad breath
Bleeding or swollen gums
Loose/broken teeth
Abnormal chewing behavior
Tooth discoloration
Poor appetite or weight loss
Brushing your pet's teeth once a day goes a long way towards maintaining their oral health and preventing the onset of periodontal disease. Our doctors are happy to show you how to brush your pet's teeth at home, and review various healthy treats or chews that can help preserve good dental health.
Your Pet's Dental Exam: What to Expect
The Bluffs Pet Clinic is an AAHA-Accredited facility and we adhere to strict guidelines regarding your pet's dental care. We perform a brief evaluation of your pet's oral health during their annual wellness visit. While your pet is under general anesthesia we are able to perform a more comprehensive oral examination to ensure your pet doesn't feel any pain or discomfort during the exam.
We perform ultrasonic scaling and polishing to clean the teeth. We will also use digital dental x-rays to check above and below the gum line for any pockets of infection or signs of disease. This helps us to evaluate whether any teeth need to be extracted.
Oral Surgery
The Bluffs Pet Clinic offers oral surgical care for tooth extractions and oral tumor removal. Our doctors also perform preventive dentistry procedures to help keep your pet's teeth intact and/or prevent overcrowding issues.
To learn more about our dental care services for pets, please contact us.