Plan for an Emergency, Ensure Pet Safety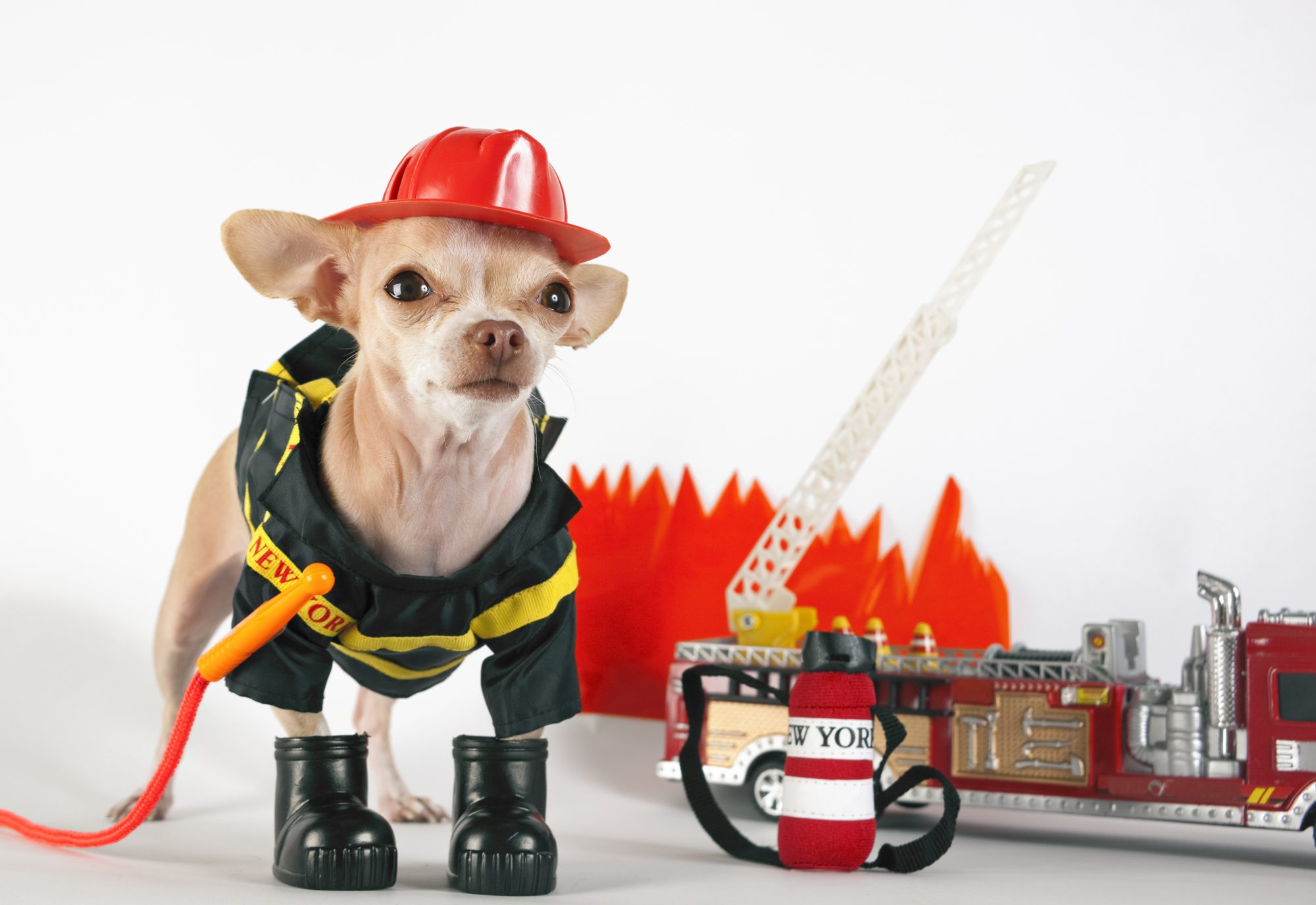 Blizzards, fires, tornadoes, and floods are all things we experience here in Minnesota. While rare, natural disasters aren't impossible, and planning for the worst is part of an effective defense. In other words, by imagining terrible scenarios, you can prepare for them.
Upholding pet safety is a day-to-day occurrence, and must remain a high priority in the face of life-threatening circumstances.
Not Invulnerable
Despite how uncommon natural disasters are in our area, being able to move fast could save lives. Planning for an emergency, and specifically preparing for a natural disaster, can elevate pet safety to a whole new level.
Pet owners should have an evacuation plan in place, complete with records, medication, phone numbers, and safe destinations. Since time is always of the essence in emergencies, pet owners have the extra work of getting out safely with their pets.
Stay Together
The first rule of pet safety in an emergency situation is to stay together. Your pet could become trapped or suffer injuries in your absence. They are more likely to face damage without you than if you stay together. If your house isn't safe for people, it's definitely not safe for pets.
Of course, this can present certain roadblocks regarding where you might be able to go. While evacuation shelters may have strict rules about pets, there are many pet-friendly hotels that can accommodate you and your pack. We recommend calling around to locate a few options in various directions. Also, talk to friends and family members in nearby areas that are able to welcome you if needed. Remember, we offer cat boarding on site.
Just In Case
An important component of pet safety is their microchip. If you and your pet become separated during an emergency, they are more likely to be returned to you if they are microchipped. While we also recommend ensuring that your pet is equipped with personal identification, as in their collar and tags, these items can fall off or be removed. Their microchip adds a layer of protection against loss or separation. Be sure that your contact information is up to date with the chip's manufacturer/national database.
Tips for Pet Safety
In addition to a fully stocked pet first-aid kit, pet owners should have the following items on hand:
Backup leash, collar, and ID tags
Medical records including up-to-date vaccinations (these could be crucial to enter boarding facilities, shelters, and hotels)
One week of food and bottled water (check the expiration dates and rotate out as needed)
Food/water bowls
Medications
Travel crate
Blankets and towels
Wipes
Disposable litter tray and extra waste bags
Protective booties or clothing to protect against rough terrain or extreme elements
Help Me!
Pet safety can be achieved if all of the above are covered, but it's also important to watch your pet's behavior. They will likely feel scared or anxious, but can be soothed if you are calm and neutral.
Lastly, affixing an emergency evacuation sticker on a front window (get one free from the ASPCA) can help emergency workers to locate and secure your pet if you aren't at home. 
Pet safety is always a major concern, but during an emergency, it is imperative to uphold these strategies. If you have further questions or concerns, please call us at (651) 388‑1103. We're always here for you at The Bluffs Pet Clinic.