Posts Tagged: Halloween Pet Safety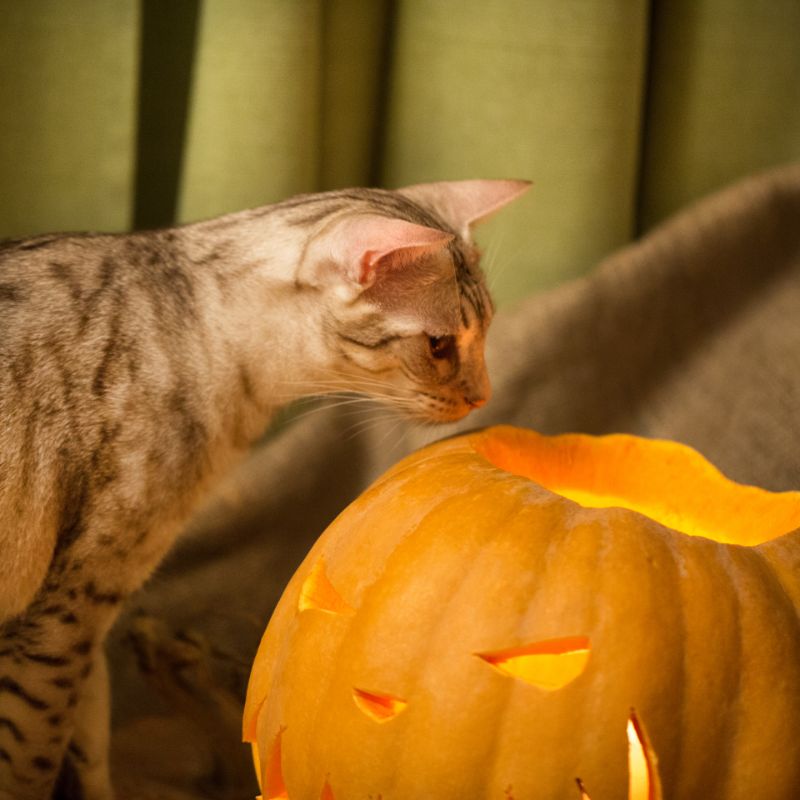 Halloween is one of the most popular holidays for humans, and if the cute internet pictures are accurate, it's popular with pets as well. But even though pets in costume look cute and funny, Halloween can actually be a frightful holiday for companion animals. Certain Halloween dangers for pets can even lead to scary pet emergencies.
But, fear not! With some preparation and planning, as well as awareness, you can make sure your pet stays safe, secure, and happy on Halloween.
Cozy and Safe
Some pets would love to answer the door with you all night long or go along on the trick-or-treating rounds. But if your pet is at all reluctant or anxious, do yourself (and them) a favor and let them sit this one out.