Hiking and Hunting with Pets
Before you pack a bag for the day and head out to the trail, be sure to brush up on these tips for hunting and hiking with pets.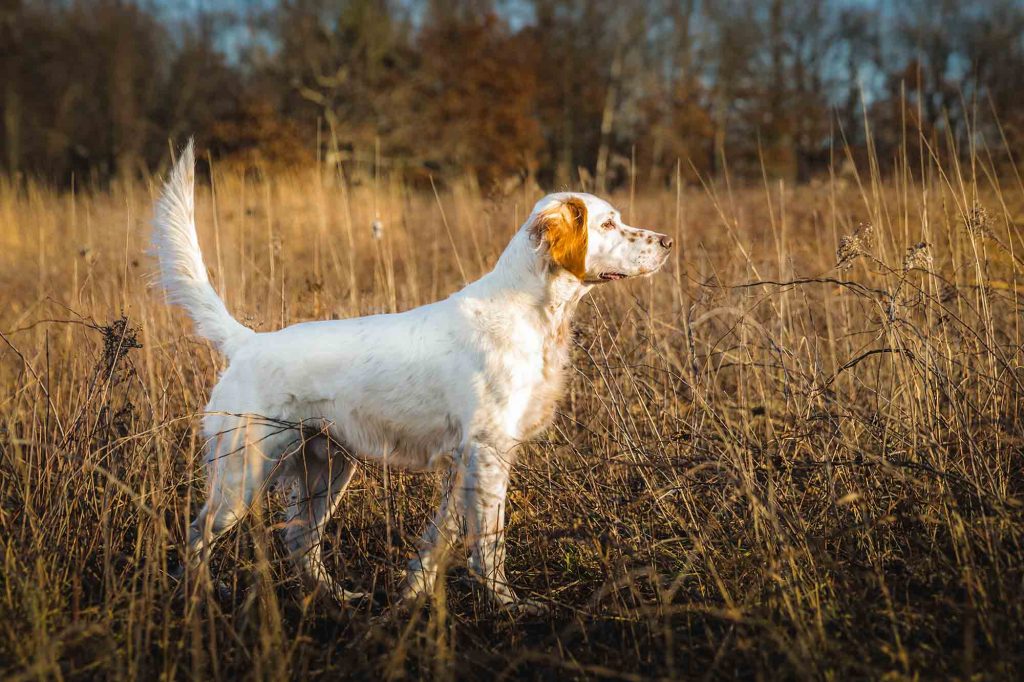 The weather is cooling down and it's the perfect time to enjoy the great outdoors with your favorite furry friend. Before you pack a bag for the day and head out to the trail, be sure to brush up on these tips for hunting and hiking with pets.

Bring More Water than You Think You Need
Whether you're going out for a quick hike or planning to spend the day hunting pheasant, water is absolutely essential for both you and your pet. Dehydration is still a risk for both humans and animals even as the weather cools down.
Pack a collapsible dog bowl for your pet and give them some water anytime you take some for yourself. You should also do your best to keep your pet from drinking from puddles or other standing water that might have dangerous bacteria.
Pack a First-Aid Kit
Even if you and your pet are in great physical condition, you should always pack a first-aid kit so you have what you need in case of an emergency. Include some bandages and adhesive tape. It is also a good idea to have an ice pack and an emergency blanket.
Know the Laws
Avoid a run-in with a park ranger by taking the time to research your hiking or hunting area before you go. Most U.S. National Parks do not allow dogs and many other areas have pretty specific leash laws. Other hiking trails that allow pets have designated areas where they can be off leash. Any pets that go hiking or hunting should respond well to voice commands.
Remember You Are Hiking with Pets
As long as you properly prepare, hunting or hiking with pets can be a fun, active activity that helps you enjoy the natural beauty around you. Whenever you go hiking or hunting, be sure to tell someone where you're going and when you expect to be back. Bring your phone so you can call for help if you need it. Make sure you're wearing comfortable hiking boots and consider getting boots for your furry friend to protect his or her paws.
Before you leave your house, check the weather so you know what kind of clothes to wear. If the weather will be extremely warm or really cold, pack some extras for your pet, too. You should always put an orange reflective vest and a collar on your pet if you are bringing them hunting.
Schedule an appointment at The Bluffs Pet Clinic of Red Wing to make sure your pet is ready for hunting and hiking season. Whether you need a general wellness check or want to get a flea and tick preventive, our veterinary team will help you prepare your pet for the trails. We want you to have fun and be safe. Call us to learn more or to request a visit with one of our vets.